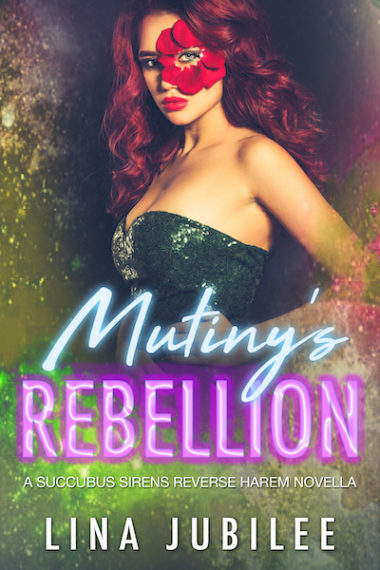 Series:

Succubus Sirens, Book 2.5

Available in:

eBook

Published:

August 6, 2019
Kindle
Other eBook Retailers
Radish
Full Series Boxed Set
Superpowered Natch law school student Joey O'Shea, a.k.a. Mutiny, has a secret past and a promising future… If only she could focus and get her mind off the three hunks who represent the three sides of her: the good, the bad, and the shades of gray.
Recuperating from a bitter breakup, Joey heads to the hottest nightclub in town, one that caters to superpowered clientele. Only Joey doesn't realize that between a couple of irresistibly handsome familiar faces and a dangerous superpowered criminal on the loose, she's about to have a night full of far, far more danger—and romance—than she ever expected.
A standalone story set in the world of Succubus Sirens, set after the events of Book Two.
Romance Heat Level: Erotic
Explicit, open-door sexual content