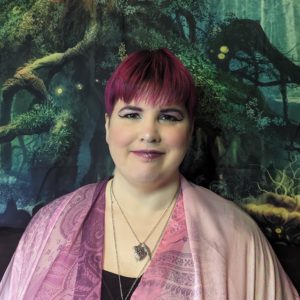 Clare Dugmore is a writer, bookworm and daydreamer from the West Midlands, UK.
As a child, Clare believed fairies lived at the bottom of their garden. This belief in the magical never left them, and now as an adult, Clare creates heart-pounding, spine-tingling fantasy stories designed to offer readers an escape, and make them ask "What if?"
Their first series, THE ORDER OF THE ANCILE launches October 2023 and will explore the various members of a secret, supernatural organization that has existed since the beginning of human history, and their often complex romantic lives.
In addition to their writing career, Clare is currently training to be a proofreader and hopes to launch a proofreading business in the new year.
Clare is a forty-something, married, parent of two. In their spare time, they enjoy binge-watching shows with their partner, spending time with their two sons, playing video games, and crafting.
Connect with Clare