Hey there, Fox Tails! Today we are very excited to reveal the cover of Amy McNulty's cozy supernatural mystery, Curses and Crosswords (A Spooky Games Club Mystery #4).  Are you dying to see the cover? Check it out below!
Free of her curse, Luna Lane's resident witch, Dahlia Poplar, sets foot outside of her paranormal small town for the first time in her life. Accompanying her new professor boyfriend on a tour of literature sites across the country, she expands her horizons while trying harder than ever to keep her powers under wraps—and prevent her magic broomstick from revealing their supernatural natures.

Just as they're about to head home, their car breaks down and they decide to take the train back to Luna Lane to join friends and family in time for the holidays. This two-day, one-night journey includes a crossword puzzle event to entertain the passengers. As two founding members of the latest iteration of Spooky Games Club, Dahlia and her boyfriend are excited to take part—until they realize there's something sinister going on.

Before the train ride ends, a crossword champion is acting strange, and Dahlia suspects a curse is at play. Belongings go missing, a mysterious villain threatens murder, and the train is unable to stop or slow down. Dahlia realizes she isn't the only paranormal presence on board—and if she wants to make it home again, she'll have to unscramble the clues across and down to solve the puzzle before it's too late.
Title: Curses and Crosswords (A Spooky Games Club Mystery #4)
Author: Amy McNulty
Genre: Paranormal Cozy Mystery
Tentative Release Date: July 13th, 2021
Add the book on Goodreads now!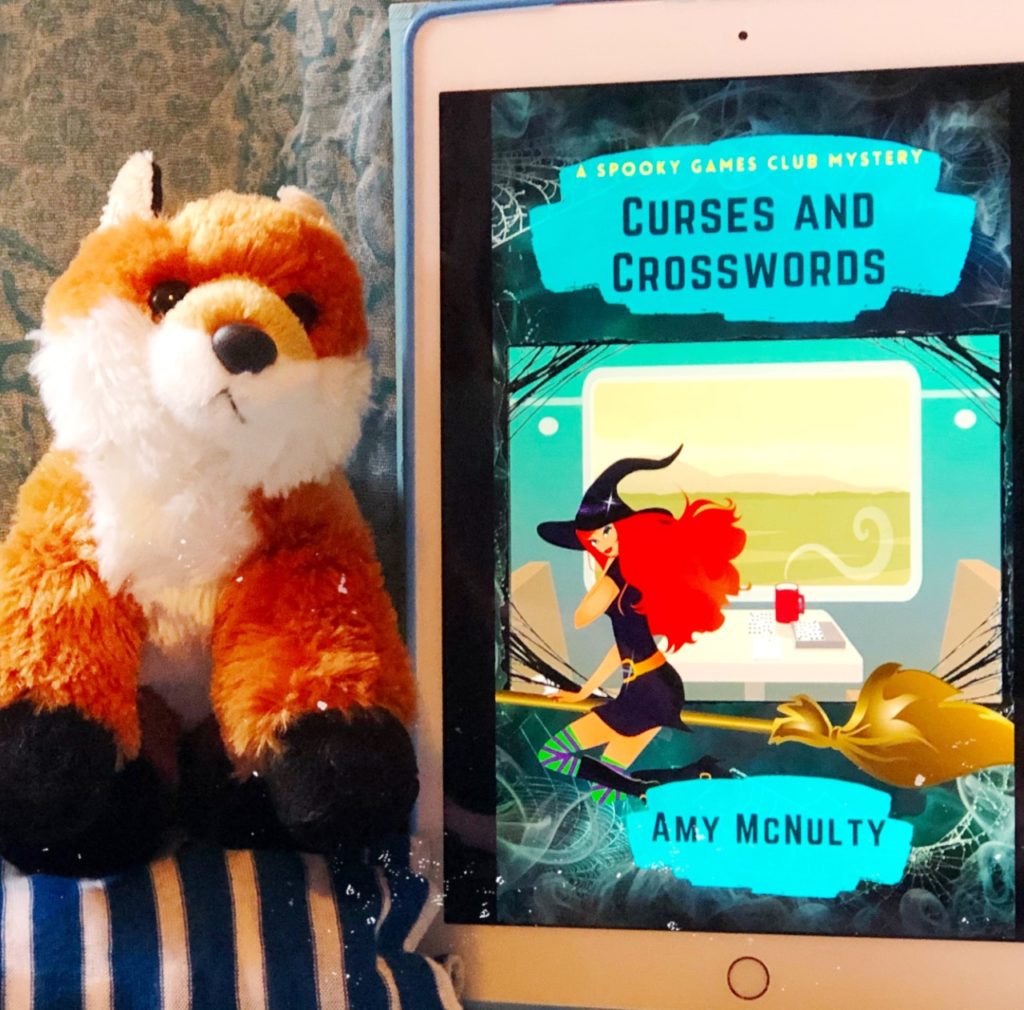 Charlotte here! How much do you love the cover? Dash over to our Instagram or leave a comment below and let me know!