Hey there, Fox Tails! It's Wednesday, and you know what that means—another cover reveal! We are unveiling the cover of Daria White's cozy mystery, Lather. Rinse. Murder (Bianca Wallace Mysteries, #3). The cover was designed by Tatiana of VilaDesign.net. Are you ready to see the cover? Keep scrolling!
Title: 
Lather. Rinse. Murder
(Bianca Wallace Mysteries, #3)
Author: 
Daria White
Genre: 
Cozy Mystery
Cover Designer: 
Tatiana of 
VilaDesign.net
Release Date: 
February 28th, 2023
This won't wash away easily.

Bianca is settling into her new office space, keeping herself occupied for the summer while her daughter visits her ex-husband. Not to mention figuring out her own personal life now that Detective Sims—Lamar asked for a date. It's only a date, though. What could go wrong? Everything.

When a body in Luther Burkes', her mother's beau, car wash surfaces, Bianca finds herself wrapped in another murder case. Is her mother dating a killer? He is innocent until proven guilty, right? This case is even more personal for Bianca. Save her mother from an alleged murderer, or butt heads with the man who makes her heart skip a beat. Not a simple choice.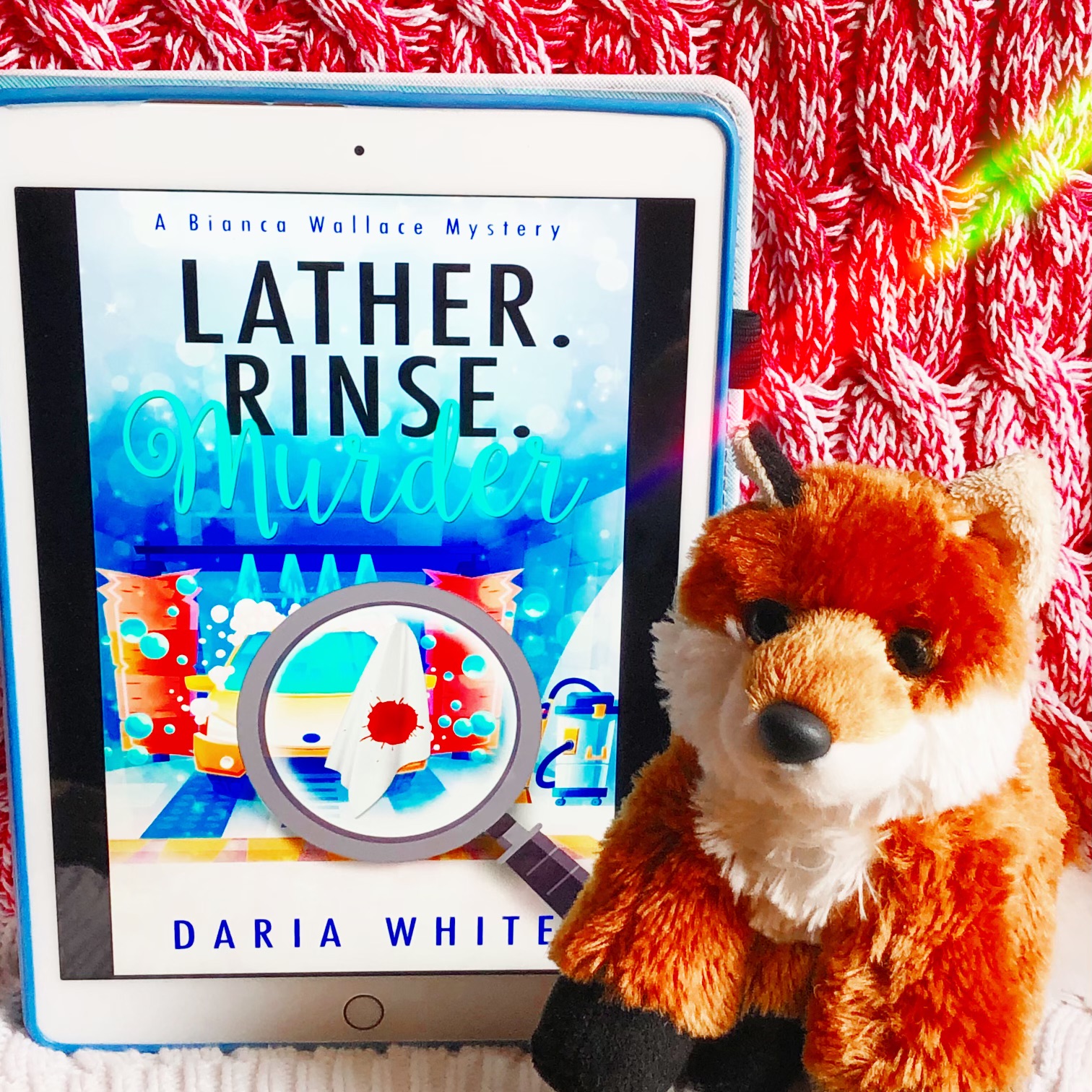 Charlotte here! How much are you loving the cover? Dash over to our 
Instagram
 or leave a comment below and let me know!