Hey there, Fox Tails! We are so excited to be revealing the cover of Amy McNulty's paranormal cozy mystery Dryads & Dominoes (Spooky Games Club Mysteries, Book 7). Keep scrolling to check out the cover!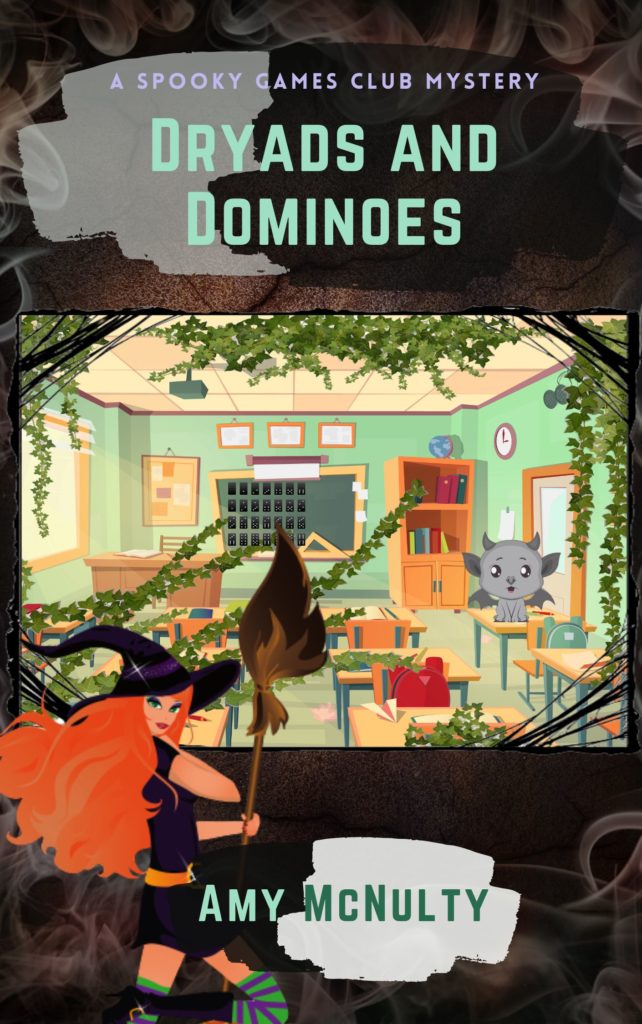 Title: Dryads & Dominoes (A Spooky Games Club Mystery Book 7)
Author: Amy McNulty
Genre: Paranormal Cozy Mystery
Tentative Release Date: 2024
Spring returns to Luna Lane, and Dahlia Poplar is ready for the turn of the seasons that may bring her long-distance boyfriend back to her by semester's end. Until then, she's doing her best to stay out of the way of the new deputy sheriff after their rocky first impressions of one another. However, a St. Patrick's Day Spooky Games Club event at the town's vampire-run tavern may mean it's time for the town's consulting witch detective to put her sleuthing skills to the test once more.

Vesper the dryad has been the only schoolteacher Luna Lane has ever known. The usually reclusive wood nymph instructor is lured out to the St. Patrick's Day party to help her students construct the largest domino toppling setup the town has ever seen. When a couple of dryads from her past make a surprise appearance at the event, the gentle schoolteacher finds herself accused of murder—and the new deputy sheriff is locking her up and tossing away the key.

Dahlia is certain her former teacher couldn't have committed the crime, but the investigation sets off a chain reaction that seems to build the deputy's case. Before the facts get lost as it all comes toppling down, Dahlia needs to figure out what really happened—but maybe everything isn't as black and white as she thinks.
Add the book on Goodreads here!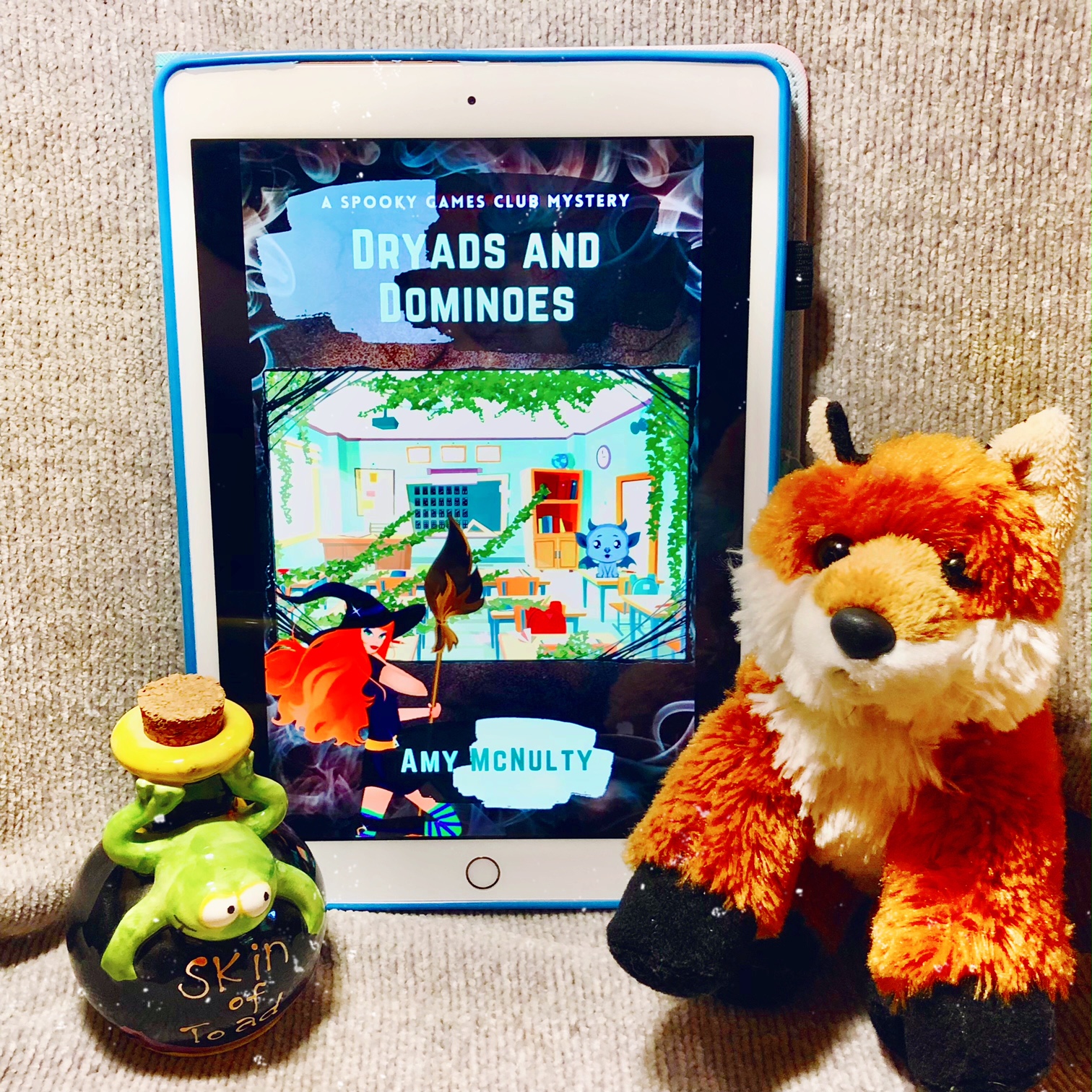 Charlotte here! How much are you loving the cover? Dash over to our Instagram or leave a comment below and let me know!